Youth Empowerment Through Arts & Culture
Background
Youth in El Salvador face many challenges. Lack of access to quality education is a critical one, and lack of access to job opportunities comes in close behind. Many of the brightest young people leave the country to increase opportunities for personal development, yet fewer than ten percent will successfully complete high school after settling in their destination country. Those who stay in El Salvador have little economic opportunities, and often join gangs and become involved in drug trafficking or other criminal activities as a matter of economic survival. For the future of El Salvador, youth need sustainable alternatives that encourage their positive participation in their country's future. Read more about the challenges facing youth.
Since 2002, EcoViva has supported youth programs through the Mangrove Association that use education and the arts to engage and empower local youth. These programs promote opportunities for personal growth, education, leadership and service that facilitate the active involvement of young people in their communities.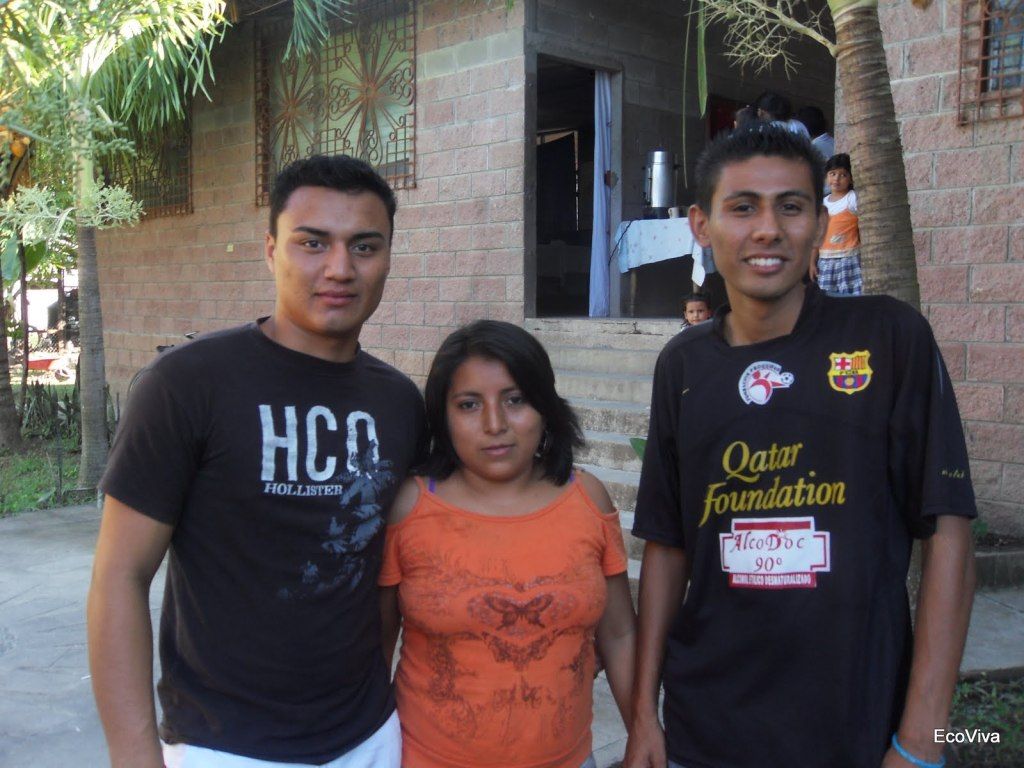 In 2012, the project will directly benefit 20 youth ages 15 to 27 from rural villages from the municipalities of Jiquilisco, Usulután and Puerto El Triunfo, in the department of Usulután within the southeastern part of El Salvador. The families of these youth, and the communities they come from, will indirectly benefit from the skills, income and contributions of these youth to their communities.
Mangrove Radio
Mangrove Radio was started in 2001 as a first response system for disasters in the Lower Lempa region of El Salvador, and is currently run by young people who create original programming unavailable anywhere else. The radio is currently broadcasting Monday through Saturday from 5:00 a.m. to 9:00 p.m., and covers local, regional and national issues through daily news programs, a bi-weekly environmental show and regular reporting on public events. Regular shows provide information on sustainable agriculture, environmental issues, indigenous culture and health.
In early 2010, Mangrove Radio began a innovative collaboration in which they are broadcasting a new program about environmental issues in the Bay of Jiquilisco on not just their own frequency but also on two additional community radio stations on the other side of the Bay.
In early 2012, the Mangrove Radio station was experiencing signal problems, and the youth were collaborating with Radio Izcanal and ARPAS, the national network of community radio stations of El Salvador, to broadcast some of their programs nationally.  However, later in the year the signal was strengthened and the station is set to reach over200 communities in 2013.
Environmental Education
Through the Environment and Risk Management Program, Mangrove Association promotes activities with a focus on sensitivity and awareness for the conservation of our natural resources. Based on this focus, the youth program has developed eight workshops to build awareness about conservation at local schools.  In 2012, the youth provided workshops to eight schools where 167 students participated.
Library Promotion
The youth program is currently working to establish two public libraries and a mobile library program with the support of the Secretary of Culture of El Salvador.  The goals for the program are to promote and support literary, while also providing information about local history.  Public libraries will be housed in communities of San Hilario and Amando López, and mobile libraries will stretch to other areas in the region.  These mobile libraries will be overseen by a youth leader will house over fifty books on local history available to community members,  and literacy workshops will be offered to the community that will utilize the library.
Cultural Heritage
The Mangrove Association is sponsoring two dance troupes made up of local youth who bring traditional dances to community events.   Many youth in El Salvador are influenced to believe that their culture is not important and to idolize US pop culture.  By teaching folkloric dance, local community organizers instill cultural pride and awareness.